Saturday evening, was our cousin Isaac's 1st birthday party. We had a lot of fun. Grace and Hannah swam in our Aunt's pool. Here is some pictures before the party started.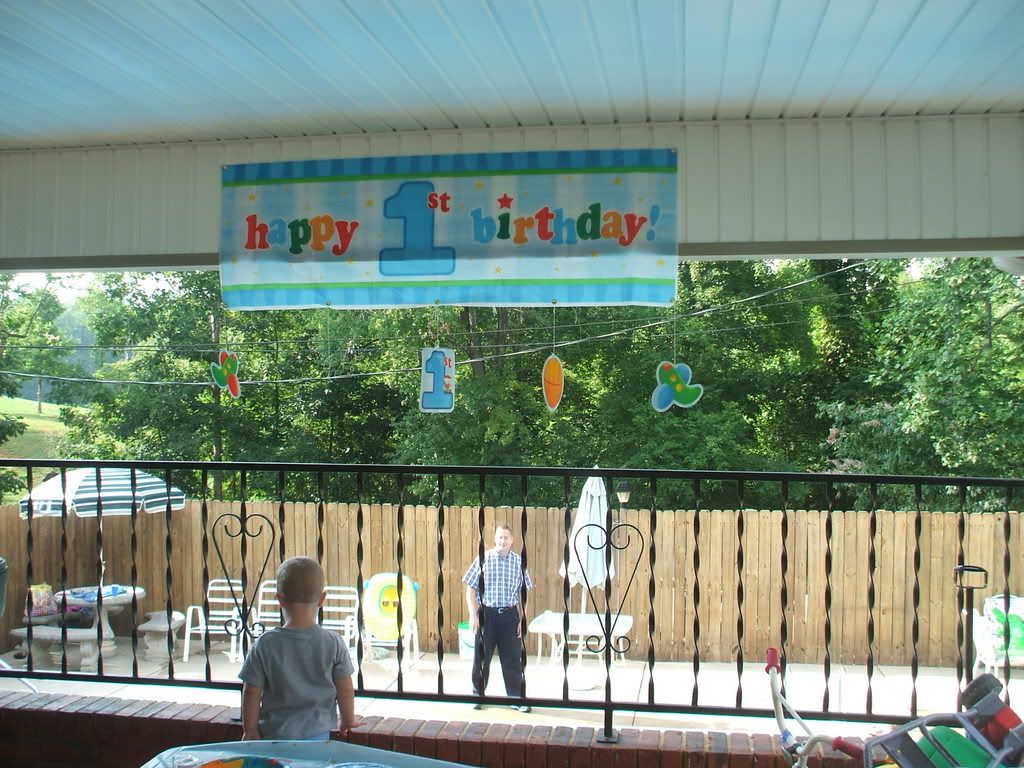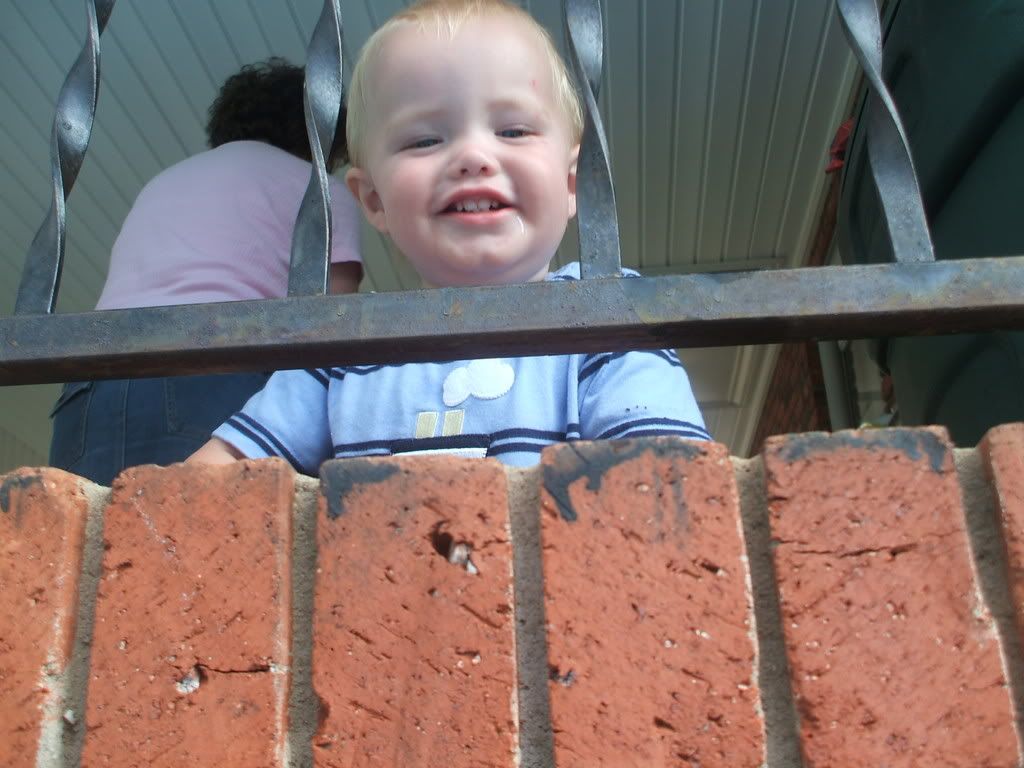 The birthday boy :)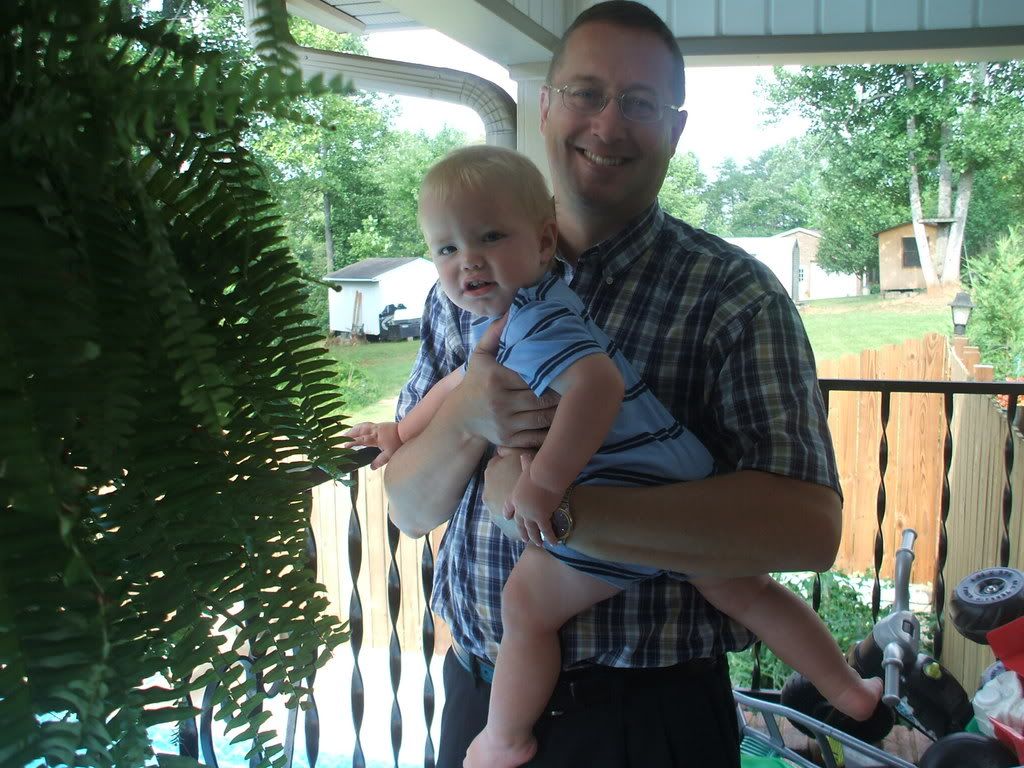 Dad and Isaac (Isaac likes to look over the railing and watch Hannah and Grace swim.)
~
More pictures coming soon!