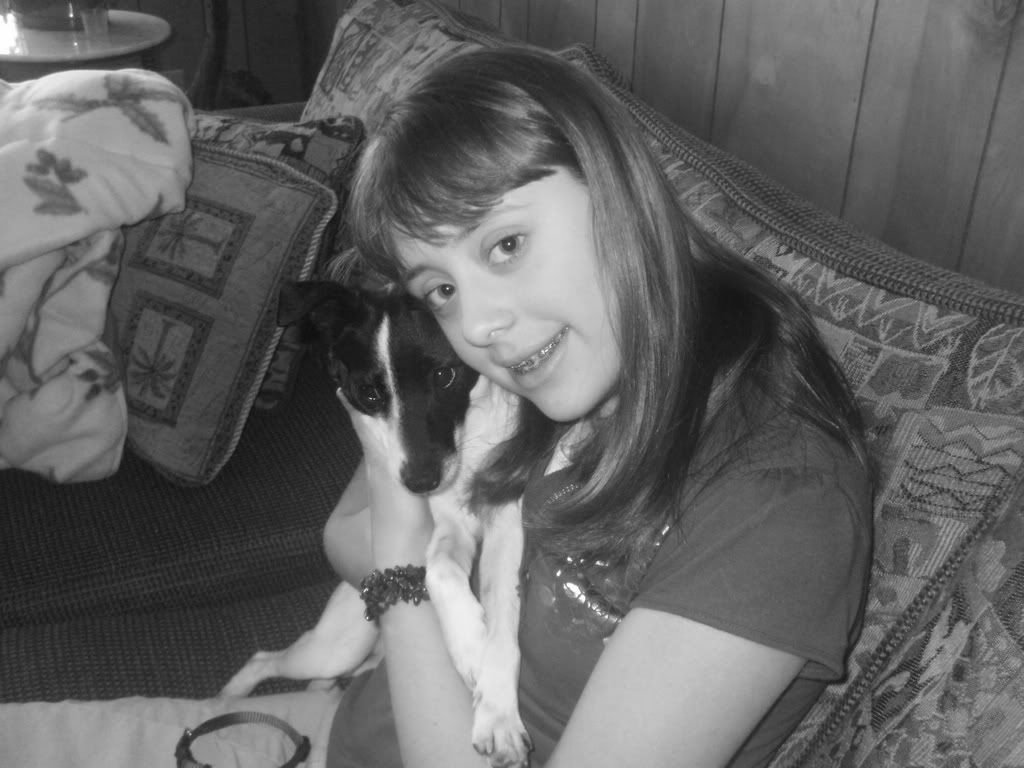 Happy 12th Birthday, Hannah!!!!!
We love you!
(This is Hannah and our new puppy, Tipper.)
Here are 12 facts about Hannah
1. She was born in Londonderry, Northern Ireland.
2. She was saved when she was five years old.
4. Her favorite subject is Science.
5. She wants to be a vet when she gets older.
6. Her favorite colors are pink and light blue.
7. She likes to hang out with her friend, Kaitlen.
8. Her favorite food is Chicken Patties.
9. She really enjoys swimming.
12. She enjoys riding her bicycle.